I found the source of my Minimig-core problems – one was a misrouting of the SD-card's chip select signal, and the other was interference from the Action Replay module, which isn't usable with this version of the core anyway, so I've simply disabled it.
The core itself now runs very nicely on the C3 board, with the same basic feature set as the Chameleon core:  On top of the normal Minimig feature set, thanks to the efforts of Tobias Gubener it supports 68020-compatible soft processor, and up to 8 meg of Fast RAM.  My own tweaks to the OSD firmware added support for WinUAE-style HDFs and direct SD card access as well as some other minor tweaks.
There are plenty of further tweaks to be made and problems to solve, but after the frustrations of trying to get it working a few days ago, it's nice to be able to play some Amiga games on it today!
Here's Syndicate (courtesy of WHDLoad)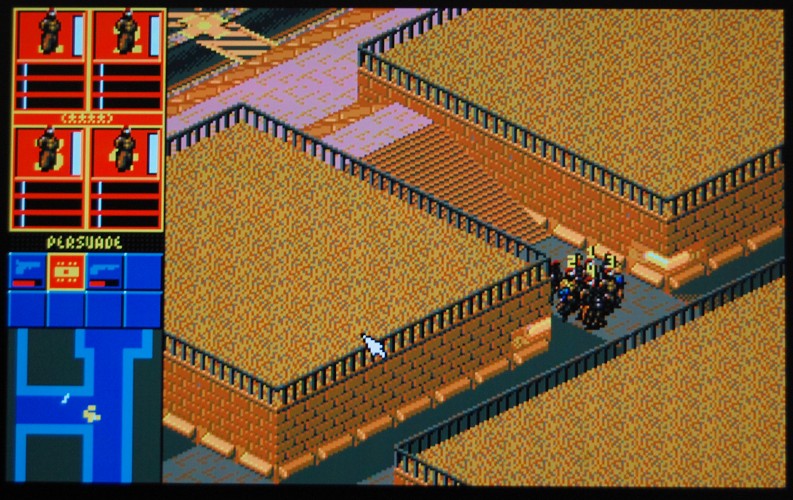 And the workbench from my old A4000, running from an SD card partition.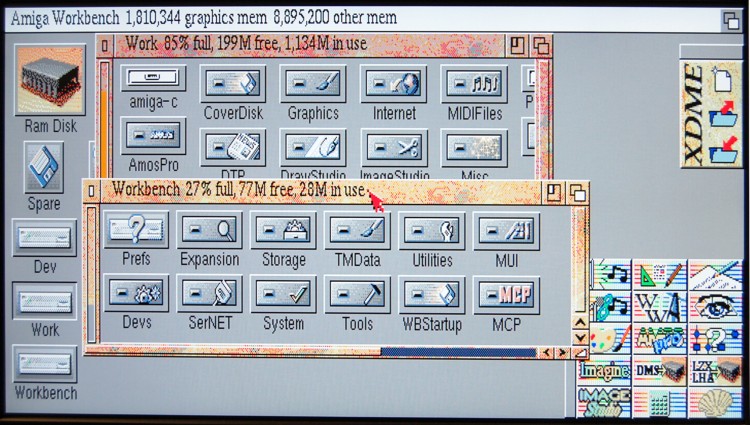 (The original was DblNTSC.  Interesting that PAL Hi Res should look good on a widescreen monitor!)
Full source and bitstream files for the core are available for download here.