I've been playing around with the ZPU again, and exploring what's needed to get such things as malloc() and rudimentary filesystem support working. By re-using the FAT filesystem code from the Minimig project's firmware and creating a simple wrapper, I now have a complete enough system that I can load and display a JPEG file from SD card.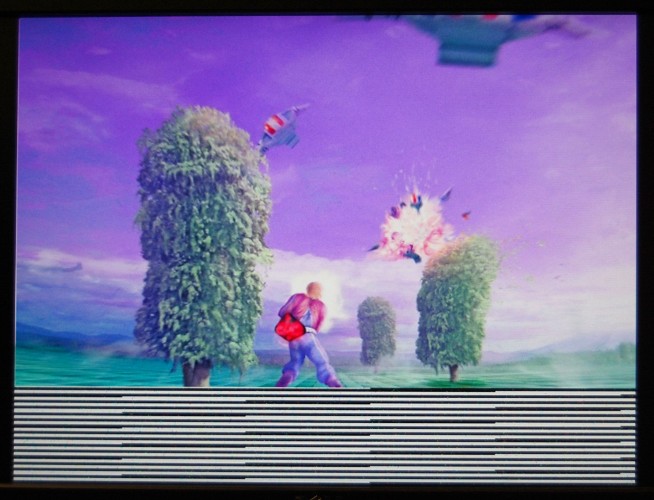 An image in the process of being loaded
A 640×480 JPEG currently takes approximately 39 seconds to load and display – my next project will be to explore hardware acceleration of the DCT and see how much faster this can be made.
A binary snapshot with DE1 and DE2 bitstreams, and files to go on the SD card can be found here
The source repo is tagged to match this snapshot.