After I ported the Pacman core to the Chameleon 64 last week, Mark McDougall suggested that Moon Patrol would be a good project to port next, so that's exactly what I've done.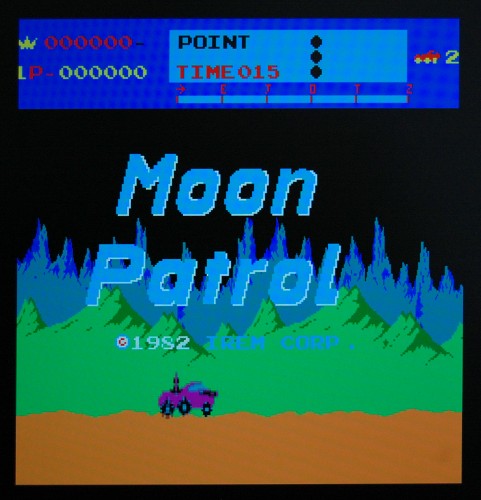 I've also improved the Pacman port somewhat, cleaned up the clocking arrangments (now I have a clearer idea of how they're supposed to work) and integrated the Chameleon_CDTV entity, which means the CDTV infra-red controller can now be used.
I've also ported Moon Patrol to the MiST board, and to my Frankensteined C3 board.
The downside of Moon Patrol is that it requires a two-button controller, since one is used for fire and the other for jump.
Binaries for the Chameleon64 can be found here, while a patch against current PACE SVN can be found here.